Nose-to-Tail Wellness Care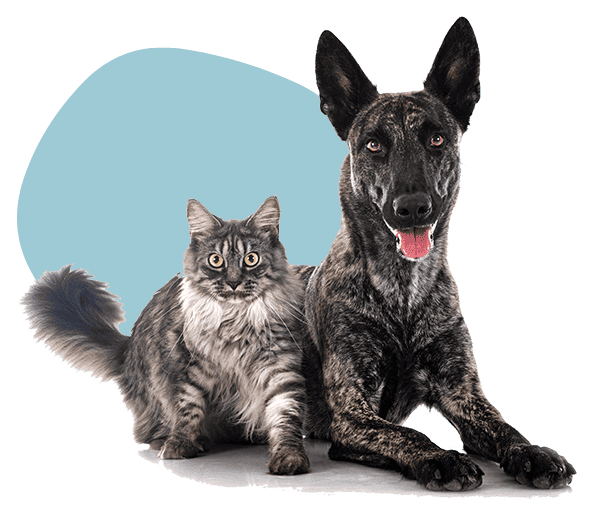 As Felix always says, "Veterinarians (and their furry front-end supervisors) don't just treat animals, they treat the people who love them."
At Trusted Friend Animal Clinic we know that your pet's health and happiness are top priorities. We are dedicated to providing comprehensive wellness and preventive care to ensure your furry family members enjoy a lifetime of well-being.
Annual Preventive Exams
Keeping Your Pet Healthy, Year After Year
Preventive care is the cornerstone of your pet's long and happy life. Our annual preventive exams are designed to catch potential health issues early and keep your pet in prime condition. For our senior paw-tients, we recommend bi-annual appointments to address age-related concerns promptly.
During these exams, we conduct thorough physical evaluations and ensure your pet is up-to-date on vaccinations and heartworm/parasite prevention. Allergies, especially skin and ear issues, are another common concern we can address during these visits.
We perform all diagnostics in-house, including baseline lab works such as fecal, urine, and blood tests. For certain breeds and age groups, specialized tests, including cardiac evaluations, are available. Proactive imaging through X-rays and ultrasounds is part of our preventive care to detect hidden issues early.
Every pet appointment includes discussions on nutrition, weight management, behavior, and dental health. We're committed to addressing all aspects of your pet's well-being.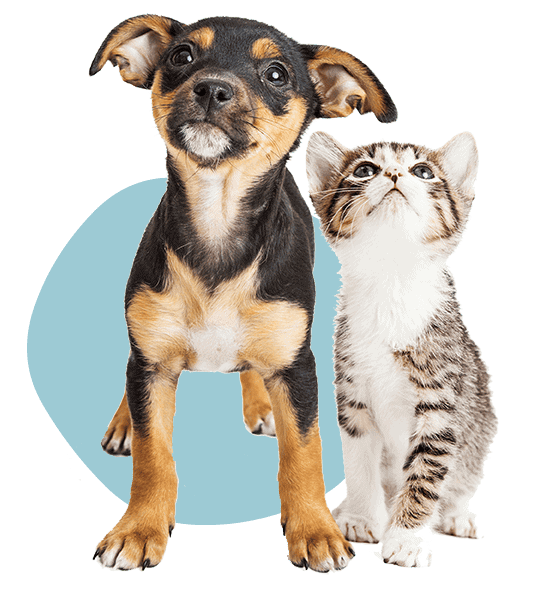 New Puppy & Kitten Care
A Positive Start for Your Youngest Companions
We understand that a positive relationship with the vet's office is essential, especially for young animals. That's why we encourage puppies and kittens to come in for simple weight and nail trim sessions, complete with treats and love, to help them build a positive foundation for future visits. By reducing fear and anxiety, we are able to foster a lifetime of well-being for your pets.
For new puppy and kitten parents, we guide you through behavior, training, and stress reduction techniques. We offer nutrition advice to prevent obesity and ensure your pet gets the best start in life. Early positive association with dental care is essential, and we'll educate you on appropriate dental maintenance, including brushing and professional cleanings.
Senior Pet and Geriatric Care
Supporting Your Pet's Golden Years
As our pets age, their needs change. Our senior pet care includes baseline blood pressure checks and evaluations for hypertension and glaucoma. We provide behavioral counseling, addressing any age-related concerns and changes in behavior. We also support nutrition and weight management to maintain the highest quality of life for your senior pet.
Vaccinations
Protecting Your Pet's Health
Vaccinations are a critical aspect of your pet's health as they play a vital role in protecting your furry companion from a multitude of viral and bacterial infections. We provide thorough vaccination education and tailor a vaccine schedule that's perfectly suited to your pet's unique needs.
Laser Therapy and Pain Management
Gentle Healing with Light
Experience the benefits of noninvasive healing through cold laser therapy, which harnesses the power of light to stimulate cell regeneration and enhance blood circulation. This cutting-edge therapy addresses a wide range of conditions, including acute and chronic injuries, sprains, strains, arthritis, swelling related to back disc issues, and musculoskeletal abnormalities. It can also play a crucial role in post-surgical recovery by promoting the regeneration of nerve tissue while supporting your pet's journey toward improved health and well-being.
End-of-Life Care
Empathetic Support in Challenging Times
In those heartbreaking moments, you can rely on us for assistance with thoughtful quality-of-life assessments, compassionate palliative care, and euthanasia. We stand by your side, offering understanding and guidance while you process this difficult decision. Your pet's comfort and your peace of mind are our top priorities.
Trusted Friend Animal Clinic is your partner in ensuring your pet's health and happiness at every stage of their life. Call us or download the app today to schedule a wellness appointment and provide your furry friend with the care they deserve.