Advanced Veterinary Diagnostic Technology
While our pets may not be the sneakiest when it comes to stealing food off our plates, they are notoriously good at disguising when they are feeling poorly.
Our state-of-the-art in-house veterinary laboratory boasts an array of diagnostic tests and tools that expedite the identification of your pet's medical condition. This speedy diagnosis allows us to start a personalized treatment plan promptly, ensuring your beloved companion receives the specialized care they need without delay.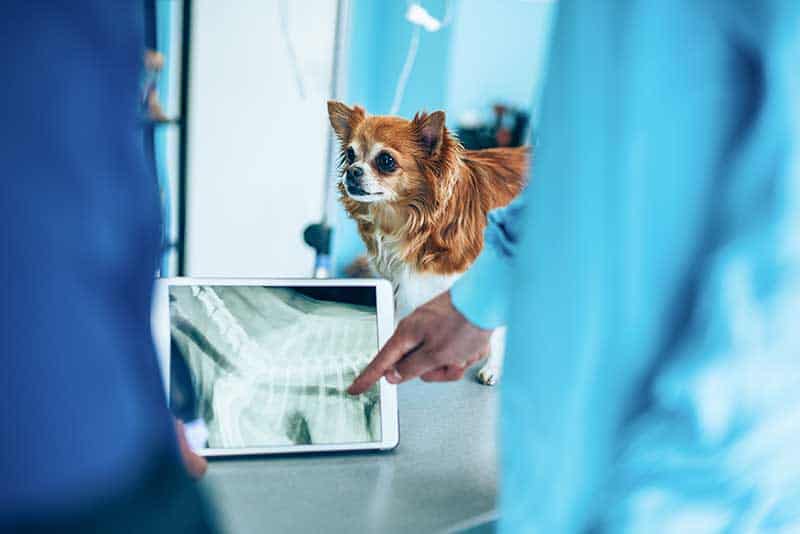 Our Diagnostic Services
On-Site Laboratories: Revealing Your Pet's Health
Our team understands the urgency pet owners feel when waiting for diagnostic results. That's why we brought the lab to us. In addition to processing bloodwork, we can offer cytology in-house, often cutting the wait time in half.
Using cutting-edge technology, we run programs using AI to interpret fecal, urine, and cytology results, and verify those results again ourselves. When abnormal results are discovered, a member of the Trusted Friend Animal Clinic team reviews and confirms the data. If needed these results can also be read by a board-certified professional.
Advanced Diagnostic Imaging: A Glimpse Inside Your Pet
Our veterinary team harnesses the power of diagnostic imaging to generate detailed images of your pet's internal structures.
Using ultrasound imaging, we paint a vivid picture of the body's interior. This dynamic technique provides us with real-time visualizations, showcasing the intricate architecture and motion of your pet's internal organs.
Digital X-rays: Exploring Your Pet's Internal Layout
Radiography is a safe, painless, and non-invasive procedure. Through the use of digital X-rays, we can unveil a wealth of information about your pet's internal systems that remain hidden from plain sight.
These powerful images help us evaluate bones and organs, aiding in the diagnosis of conditions like fractures, chronic arthritis, bladder stones, spinal cord diseases, and certain types of tumors.
When it comes to periodontal disease in your cat or dog, a significant amount of the damage takes place below the gum line. Digital dental X-rays serve as a crucial tool for our team to thoroughly evaluate your pet's oral health.
Trusted Friend Animal Clinic is committed to providing the most advanced diagnostics and is proud to merge the quality care you know with modern technology for our clients and their pets. Call us or download the app today to learn more about our services.